3 questions to… Bocca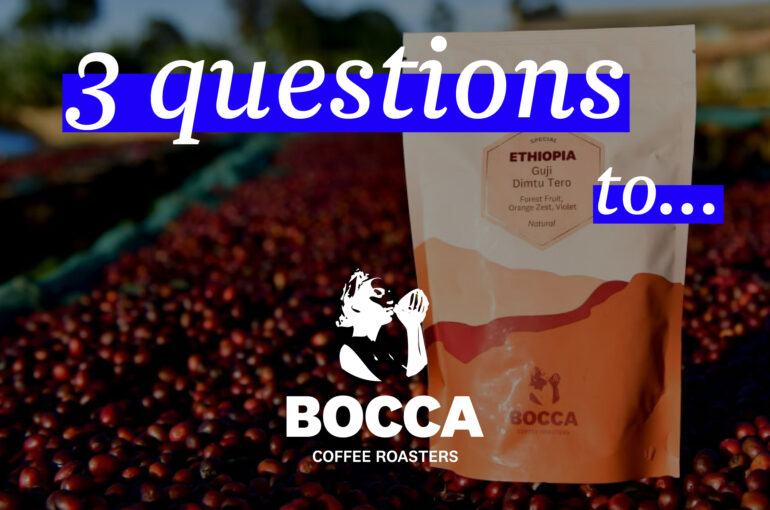 In "3 questions to…" we talk to customers whom we as Rainbow Collection have guided towards the B CorpTM certification. Why did they become B Corp? What did it bring them? And were major (internal) changes necessary?
Today not 3 questions, but even 4 for… Bocca! The first specialty coffee roaster in the Netherlands. High-quality coffee, not only for the customer but also for the farmer.
What distinguishes Bocca from other coffees on the market?
Bocca is one of the few coffee brands in the Netherlands that controls the entire bean-to-cup process. Several times a year we travel to origin and for over 20 years we have had our own projects with the same farmers. Doing so we can improve the quality of the coffee and the conditions for the farmers.
We educate the farmers to run their farms optimally, for example by handling water well and picking the beans efficiently. Besides that, our fairtrade plus model pays farmers more than the normal fairtrade price, which is not sufficient to grow coffee and earn a reasonable income.
Bocca was founded in 2001 to make a positive impact, yet you have only recently been B Corp certified. What was the reason to go for B Corp?
The fact that companies can be used as a 'force for good' is something we believed in from day one. Our experience is that we can make an impact with our business easier than as a person alone.
When we met Dieuwertje from Rainbow Collection we were first introduced to B Corp. We started to explore the whole certificate which led to a collaboration and, in the end, the certification. Rainbow Collection knows better than anyone that getting certified is quite a difficult and long process. The reason for Bocca to go for B Corp was that it goes beyond just the product. You will only receive the B Corp certificate if you score well in several parts of the business, so with more stakeholders than just the shareholders: the employees, the customers, the (local) community, the entire planet and the suppliers.
Were major changes necessary?
In fact, we first mainly had to record standards that we were already using, for example in a code of conduct. After completing the B Impact AssessmentTM, we had new improvements that we started to work on, because the assessment helps you to become aware of the improvement opportunities that you have. We really see the certification as a start; for example, we are now going to focus more on creating a community in the Netherlands (focused on youth and female empowerment) and measuring and reducing our environmental impact.
It may be a bit early to say, but what has B Corp certification brought you?
That is indeed still difficult to say, especially because working from home was the norm and offices were empty. In any case, it makes our story easier and more controllable, especially in the business world it is 'proof' that we are doing well. We feel that B Corp is still a complicated concept for many of our customers, so a lot will have to be done before it yields more. We will also be working on this next year: how can we ensure that people understand?
In addition, the certification has also resulted in certain contacts and collaborations with parties/people who think like us.
Is your company ready to get B Corp certified? As a B Leader we can help you figure out if and how to become a B Corp yourself! Check out our 5 B Corp services or directly contact us.
How we supported Bocca
Becoming part of the B Corp Community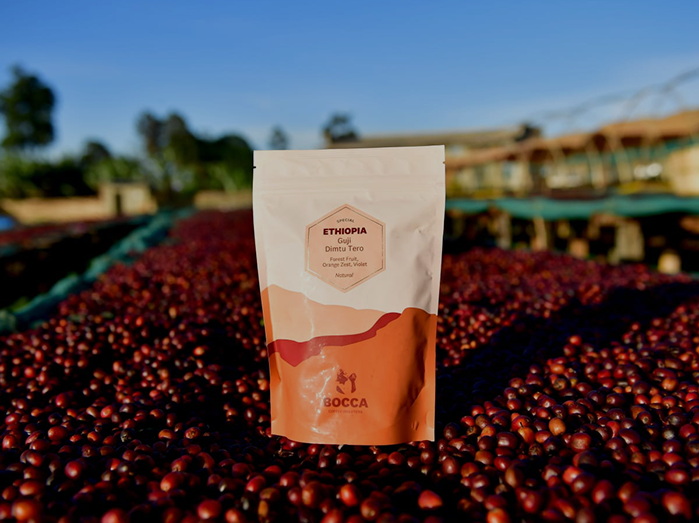 How we supported Zoku
Developing a clear impact mission