Meet… Margreet! Our new brand strategist.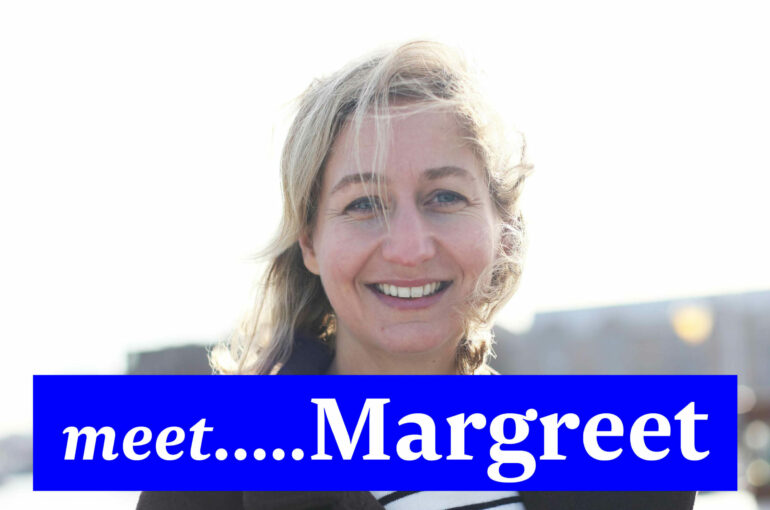 Margreet is a brand strategist with an impact mission; thé reason for joining Rainbow Collection. How can you use your brand to be the change you wish to see in the world? Margreet firmly believes that companies should use their influence for social and/or environmental change. And that's were her expertise as a Brand Strategist comes into place. With her international experience in brand positioning and brand activism, Margreet is happy to help your brand become a platform for change, and bend history in the right direction.
What makes impact branding more enjoyable for you than 'normal' marketing?
Companies have influence – a lot of influence in some cases – and I therefore believe that they have a responsibility to use this influence as a force for good. We are aware of the challenges ahead, and as a brand you can use your platform to contribute to the change you want to see in the world. That's exactly what impact branding is about: it isn't just about encouraging the customer to make more sustainable purchases, it's about making your customer part of your impact mission. By implementing the right tools from behavioral psychology we can help you really get people moving in the right direction.
Why is it important as a brand to get started with impact branding?
As I said before, I just think it's a responsibility. In addition, I think that as a brand you can no longer get away with a traditional marketing message that is only aimed at consuming. Generations such as millennials and Gen Z are increasingly ignoring such brands, they expect more. Brands react and that's why the step towards citing 'a social theme' in your marketing communications is a logical one. Unfortunately, impact branding is not that simple.
If you really want contribute as a brand, you have to set impact goals and not measure the results of 'marketing' activities on the basis of reach or engagement, but on social or sustainable impact goals. Choose a certain impact theme that fits your brand, and even better; built partnerships with NGOs or non-commercial organisations that have expertise with your chosen theme. Doing so you create campaigns that are really about something. In combination with the right behavioral change tools, you get people moving and really make the impact you wish to see in the world.
What do you hope to add to the RC impact branding team?
I would like to put impact branding more on the map. Currently, many customers come to us for a sustainable strategy, and then we can do some branding, but I would love to make those 'small' but really intrinsically motivated sustainable startups bigger.
What do you find inspiring brands in the field of impact branding?
To me, Yoni (sustainable tampons and sanitary pads) is a very inspiring impact brand. In my opinion, they really helped to reduce the stigma surrounding menstruation. Just by calling a spade a spade and showing menstruation as it is; bloody. Sometimes a bit messy. In addition, from the beginning they chose to beautifully portray real women's bodies. Real women with hair, pimples and stretch marks, who are menstruating.
And of course Patagonia, a brand that is truly intrinsically motivated, and that implements successful and far-reaching campaigns in the field of nature conservation, for example. What I also find particularly impressive is their ability to get things moving politically. Then you are really going for system change.
Are you enthusiastic about impact branding because of Margreet's story? Please feel free to contact her to discuss your brand!