From negative footprint to positive impact creator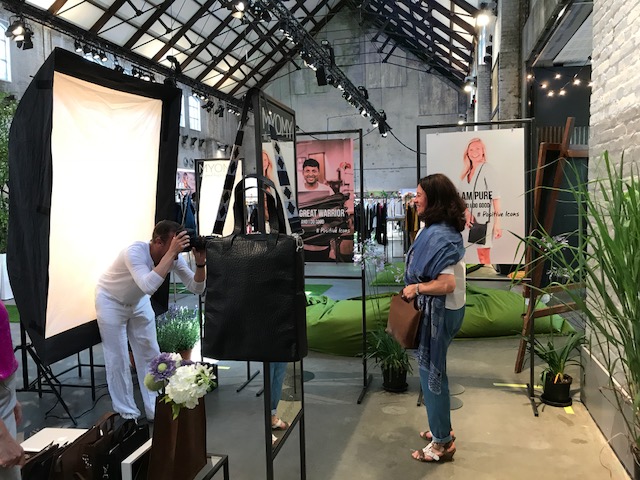 The fashion industry is now at a crossroads: it cannot ignore the environmental trend any longer. One-off sustainable campaigns and collections won't be effective unless they're part of a broader strategy. But how to do this? How to get your business from negative footprint to Positive Impact Creator?
Some quick tips & tricks to think about and that will get you started:
Dare to focus
Sustainability is such a broad topic, but how to make it work? We often see good intentions ending up in frustrations as sustainability takes time and effort to succeed. Most brands want to do everything at once, but don't have the resources or knowledge in-house to do everything at the same time. That is why focus is crucial. This world we are living in today has its own challenges and fortunes. Your business can contribute to these challenges by offering solutions. To make the biggest impact you need to choose a few CSR topics and focus. You need to find those topics that are closely related to your core business & heart and that are manageable enough to actually influence and make a contribution. Identifying your focus points allows you to make the most sustainable impact while keeping your wheels oiled. Together with our clients and their key stakeholders, we map the main topics of interest and identify the area in which most impact can be made.
Understand your customer
To what extend are your customers interested in sustainability? What priority has sustainability in their decision-making process?  We often see companies struggling to match their sustainability efforts with their consumer's profile. We work with insight tools providing a better understanding of the key drivers of your customers and the market you operate in. This allows you to better target your sustainability message, position your brand and integrate sustainability into the heart of your business and brand.
Be creative
Choose a simple & distinctive story that resonates. Impact stories are often a great opportunity for storytelling, but be sure to stand out because branding your designs as circular, eco or organic is not so distinctive anymore. Especially the young brands and consumer groups find it simply a prerequisite that you do business in a sustainable way.
So if you want to communicate about sustainability, make sure to do it in a creative way! No one is waiting for a summary of all the efforts you're making in your supply chain. Better choose one topic that is appealing to your target group and take that to the next level in your operation and brand communications. Choose a theme that is easy to understand and that resonates, and build your brand around that theme. Be consistent in everything you do and keep it simple, so everyone can easily share it.
Ready to become a positive impact creator? Get in touch.
We'd love to share our experience in sustainability strategies and creative campaigns with you.