Next week: Boosting the B Corp brand!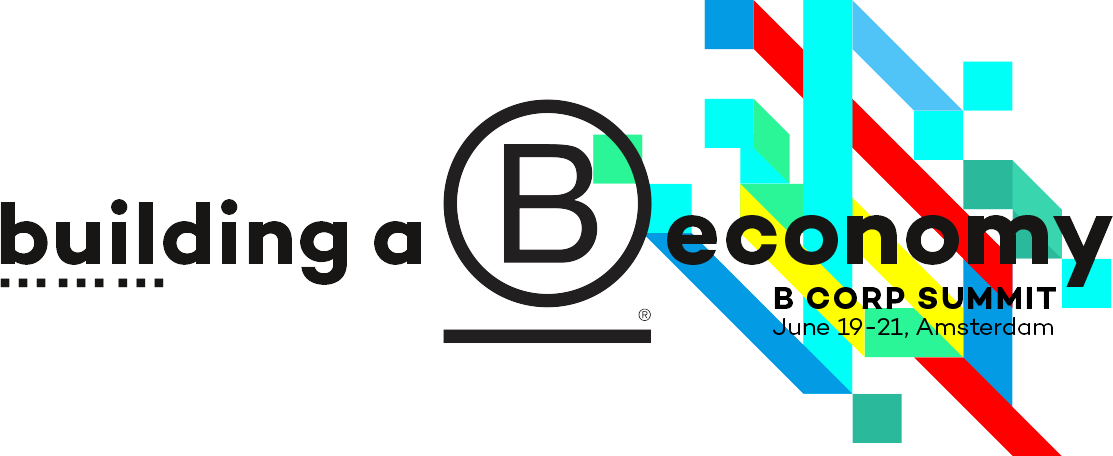 The B Corp movement is supported by a rapidly increasing group of Dutch brands & organizations, since it has set foot in Europe in 2014. With the B Corp Summer Summit coming to Amsterdam next week, this is the perfect occasion to accelerate the growth of the B Corp movement together. That's why we'll host a brand activation session, to give more face to B Corp in Europe and the Netherlands. During the summit, from June 19-21, B Corp has a crystal clear goal: to connect, share, learn and be inspired by B Corps & fellows. Most important? To leave with more knowledge, strength and a bigger network than you came, to become an even better & more resilient force for good!
The goal of the brand activation session is clear too: accelerating growth for the B Corp movement. Together with B Lab & friends, we will host Dream it! Make it! Share it! A B Corp brand activation workshop divided in 3 parts, over 2 days. B Corp's potential to grow a real movement is huge, but how can we co-create a clear and even better brand identity? To work with the community on bold ideas to give B Corp a face and introduce everyone to its far-rising impact, we'd like to invite fellow B Corps to join this brand activation workshop!
Dream it!
The first part of the workshop session is part of the branding track. Together with Innate Motion, we will dive into different activist archetypes that could lead the B Corp movement. We will co-create activation ideas by brainstorming, in which we dream big to enable the best ideas to arise. If you want to join, make sure you're there on June 20: 11AM-1:30PM
Make it!
With the 3 best activation ideas of that morning, we will create concrete activation plans. What are the resources, channels and tactics that are needed to get the ideas across the public? How are we going to do it? After the session, there's direct action! The final results will be taken into production to be ready to share. Join Pixelis & BBK in this journey during the session from 2:30PM-4PM.
Share it!
The outcome of the brand activation session will be shared by presenting a tangible result to all participants of the summit. We can't wait to share some concrete results with you during the community kick-off!
With Dream it! Make it! Share it! we'll create the brand activation B Corp needs; but we need the commitment of the community to make it happen. Turning the positive energy of all summit participants into great ideas, will eventually benefit us all. Let's grow this movement of positive impact businesses together!
More info & tickets: click here.