Serving sustainability: from vessel to plate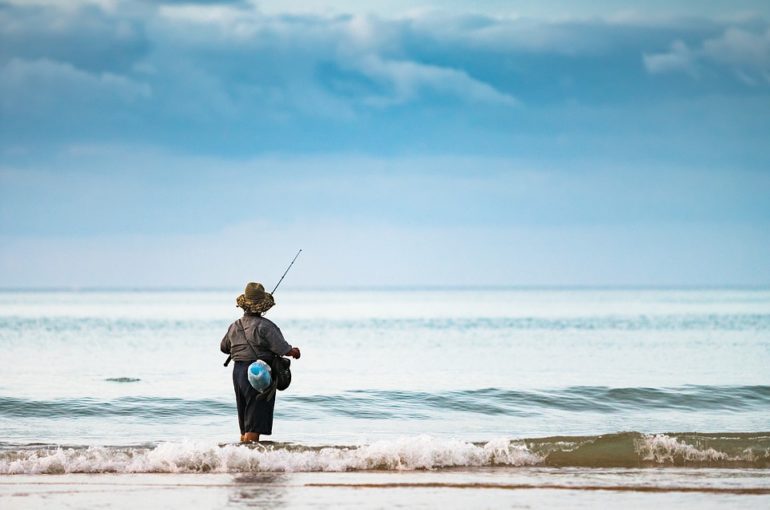 Sustainability isn't an ivory tower: to serve sustainability to your customers, you need to work with your partners throughout the supply chain. Research showed an increase of 30% in turnover of certified products in our country over the last year. Fish products had the biggest share in this growth. This shows us, sustainability is something consumers want. They are more and more willing to make a change with their buying behaviour. But is this collective willingness actually changing something? Consumers have the right to think so, but it's certainly not always the case. The origin of fish, or how it's caught, isn't always shared: a problem starting in the supply chain. How can we stop fooling consumers (and others) and become enablers of sustainable consumer behaviour?
A great opportunity for (retail) business…
So, consumers increasingly buy sustainable fish: the increase of 30% links to MSC and ASC (marine and aquaculture) certified fish products. This buying behaviour might be continued in other places, like restaurants. It is good news that this consumer behaviour is developing in a sustainable direction and that consumers are willing to pay something extra, as long as it enables them to contribute to a better and more sustainable world.
An enormous opportunity hides within this trend. And supermarkets, (specialty) stores and restaurants are already tapping into this, by selling a wide offer of fish products, certified or marked as sustainability-proof.
…if done right
However, 80% of restaurants claiming to serve sustainable fish, is not living up to that promise. And they might not even know it. They state to work with sustainable guidelines, but researching the menu proofs otherwise. To create a reliable menu and turn their wish of serving sustainable fish into reality, they need their suppliers. Why? Because that's where it goes wrong. Suppliers do not always share the origin of the fish or how it's caught; or them being certified makes buyers think all fish products they sell are certified too, while this is not the case. The effect is: every step in the chain functions as island. We could learn something from fashion industry initiatives here, like the Global Organic Textile Standard (GOTS). GOTS ensures certification of every link in the chain, to be able to carry out the label (and regularly assessing the entire chain). Right now, the overall lack of communication and transparency for fish products creates confusion in the food sector. Big time. 
Also, zooming into certification programs, it appears that several are falling short in protecting both the environment and consumers. Many programs have the goal to get the majority of the market on board and to meet the growing demand for certified products. This results in exactly the opposite need: lowering the norms and standards for sustainability (in order to achieve these goals…).
So what can you do to tap into promising consumer trends?
Map your road towards serving sustainability
Right now, the result of above trends is that we achieve precisely nothing, while instead – we could tap into it wisely. You can't inform your consumers without being informed yourself. And this starts with collaboration: gaining insights in your supply chain, setting up dialogue with your suppliers and redesigning your co-operation.
To boost this, fish auctions in Belgium just started to mention sustainability clearly. For every batch of fish, there will be communicated about the sustainability standards and whether or not the fishery is in a process of improvement. This project is based on a scientific tool, that can measure and reveal ecological, social and economic sustainability standards in fishing. Some proof of how to make a great start for fish, on its way to consumers.
How will you start building on improved sustainability, to serve to the market? Rethink what you're currently doing, and set goals to work towards traceable information about your sustainably caught fish from vessel to plate. Important is: make sure your supply chain is (or becomes) an enabler instead of a roadblock in your way towards an appealing product and story.
Would you like to know more on how you could gain insight in your supply chain; to identify opportunities for improvement? Don't hesitate to share your ideas or questions with us. Get in touch!