Read more.. proud to be Best For The World Honoree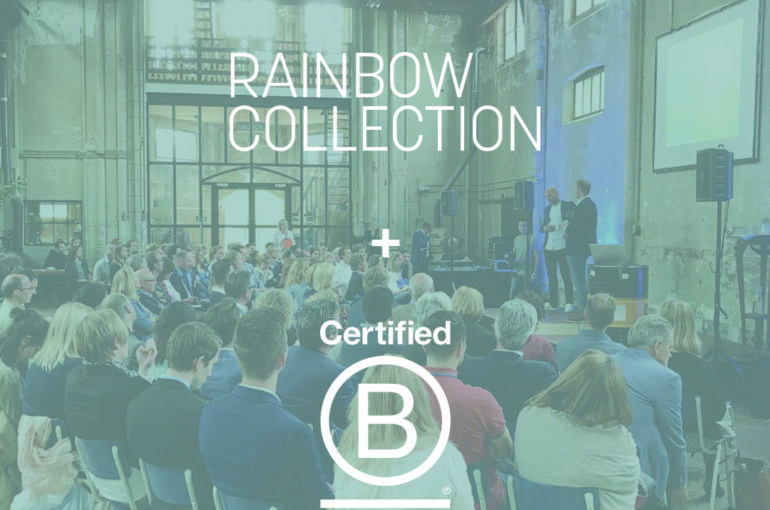 This summer, Rainbow Collection was recognized being among the companies creating the most positive impact on its customers based on an independent assessment conducted by B Lab (the organization behind B Corp). This means that we earned a Customer score in the top 10 percent of more than 2,400 Certified B Corporation on the B Impact Assessment. The full B Corp assessment measures a company's impact on its workers, community, customers and environment. To certify as B Corporation, companies must complete the full assessment. B Lab will verify the answers given as authorizing party.
Rainbow Collection is "Best For Customers"
Yearly, B Lab announces a complete list of Best For The World honorees. To show what positive impact companies around the world can create with their business. The Customer portion of the B Impact Assessment measures the impact a company has on its customers by focusing on whether a company sells products or services that promote public benefit and if those are targeted to serve underserved populations.
Our impact agency as force for good
It was measured whether our services are designed to solve a social or environmental issue and aim to preserve the environment, create economic opportunity or increase the flow of capital to purpose-driven enterprises.
Honorees scoring in the top 10 percent set a gold standard for the high impact that business as a force for good can make on consumers around the world.
"Rainbow Collection made the list thanks to exceptional practices with which they help consumer brands with improvements in their supply chain or support companies with the creation of a sustainability vision and strategy". The Best For The World honorees are companies from all over the world. The 221 Best For Customers companies come from 69 industries, from 32 countries. The Netherlands representing 4 of the honorees, among which Rainbow Collection is part as impact agency located in Amsterdam. The other categories covered Best For The World Overall, Best For Environment, Best For Community, Best For Governance and Best For Workers. We are proud to be among these honored list of Best For The World companies – utilizing their resources for the goal of positive impact!