Our impact in 2018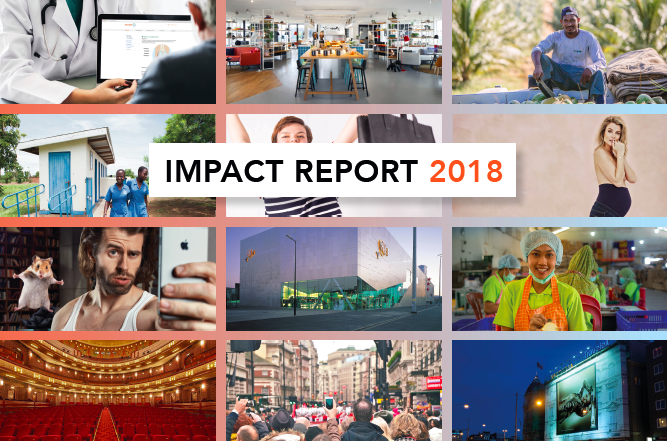 Rainbow Collection is a catalyst for change. We create and accelerate impact, together with our clients. We strategize, coach and brand. That's how we grow strong and sustainable impact brands that address the world's challenges from their core business. We guide and support small and big brands from zero to impact.
We are proud on an impactful 2018! In our impact report we present the impact we created with our clients in 2018. To maximize positive impact in the world we offer 3 main impact services: learn more about our services.
Want to create impact in 2019 and beyond? Get in touch!
We are proud on the impact we created in 2018, together with our clients!