4 tips to win the Changemaker in Retail Award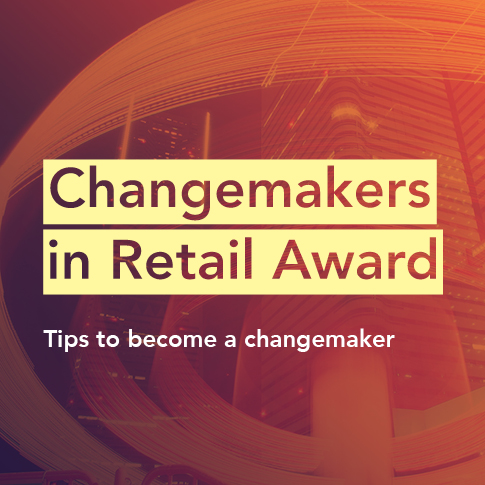 This week we will hand out the Changemaker in Retail Award, during the Changemaker in Retail event. Out of many applications we have selected five nominees that have a shot at winning the award. The five finalists are a mix of experienced and upcoming changemakers. As partner of the Changemaker in Retail Award and part of the jury, several people have asked us: what makes a real changemaker? We have defined four criteria that correspond with our impact advice during our daily work with clients. We'd like to share these with you:
#1 Companies can only make meaningful impact if they know their impact focus areas
Where should you focus on to make impact and what current activities already contribute to this? Our experiences have taught us that companies should know how to minimize their negative impact and define clear focus areas to make positive impact.
#2 The company has a large scale or scale potential
Starting small is good, and most of the times even necessary. However, to trigger change, companies have to think big, think about scale. To realise scale, partnerships are needed and impact measurement and evaluation methods are required.
#3 The sustainable business case should be clear
This is a logical, but crucial note, where lots of companies still struggle with. We do not mention this because sustainability necessarily needs to be profitable. You can also do it for the world 😉 Most entrepreneurs, however, only feel the urge to introduce sustainability in their business when they can benefit from it. Adopting sustainability in your business model, will make it an integrated part of your organisation, which will benefit the planet on the long run.
#4 Last but not least, a real changemaker uses its brand as a vehicle to change
Changemakers use their brand as a vehicle to change. They inspire, educate and lobby to realise their impact mission. Possibly also in an entirely different market or industry.
In summary:
• The company knows their impact focus areas
• The impact has a large scale or scale potential
• The sustainable business case is clear
• Companies use their brand as a vehicle to make change
Are you curious who will win the Changemaker in Retail award? Join us this Thursday at the Changemaker in Retail event. The jury consists of Tom van Duijn, director of the Social Impact Factory; Henk Hofstede, sector Banker Retail ABN Amro; Marcel ten Holte, RetailTrends; and Pieter van der Manden, sustainable brand strategist at Rainbow Collection.