Successful launch of our Impact Book @ NRC Live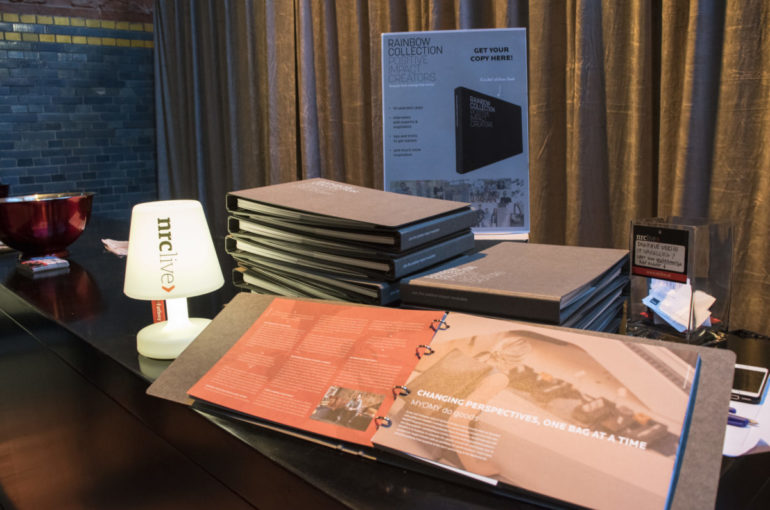 We are proud to announce that our Impact book is here! Last Thursday, February 9th, we successfully launched our Positive Impact Creators book at NRC Live's Impact Day. Our founder Dieuwertje Damen handed out a first copy to co-founder of Thuisafgehaald.nl and hostess of the day, Marieke Hart. After a successful launch and many enthusiastic responses, all Impact Day attendees took home a copy of the Impact Book. We are happy to provide all readers with fresh inspiration, triggers and input, so that they can start creating positive impact theirselves.
The Positive Impact Creators book presents various inspiring stories of meaningful brands that share their sustainability endeavors and challenges, as part of their impact journey. Besides these impact stories, the book contains inspiring interviews with experts in the field, eye-opening exercises and much more input as a toolkit to start making impact.
The aim of the book is to create a movement and motivate other brands to consciously overthink the impact they make in our world and start turning this into something positive. We believe every brand and organization has the tools and the potential to create a better world. Whether you're a world-improver at heart or a fully commercial organization, aiming for innovative solutions: if you are dedicated to make a change with your organization and brand, you can make it happen.
Every day, we experience how meaningful brands are the engine of a positive and sustainable movement, with great results for all of us. Together, we can start and accelerate a process of impact creation. The reason we created this book is to show you that you can get started too! It's about considering where you can make the biggest impact and daring to make a first step. If you are willing to make a change: join our movement and become an impact creator too!
Do you want to stay up-to-date on our positive impact movement? Like our Facebook page and keep track.