BOON – Harvesting Dutch impact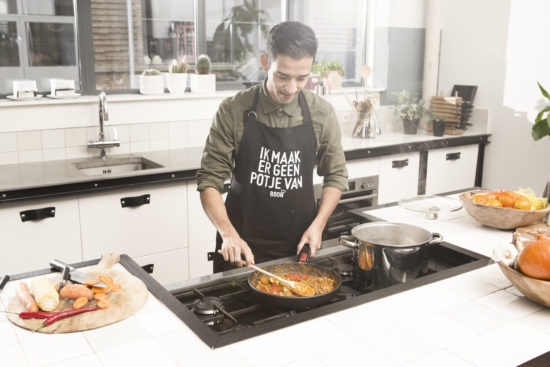 How to make the steps towards sustainable development specific? How can we make our impact tangible? The transition to a sustainable economy takes time, but that doesn't mean you can't make a change today. Every other day we hear that we can start making impact right now – by monitoring our own footprint, consumption and daily habits. We need to review the impact of the products we buy, the clothes we wear and the meals we consume. BOON is creating impact by offering easy, healthy and fresh bean products from our own, Dutch soil. Welcome to a protein-rich era in which we consume more vegetative, less meat and make big impact right away… 
Let's celebrate local nutrients
It wasn't for nothing that the United Nations declared 2016 as 'Year of the Bean'. How does BOON want to make a change in our world and what challenges does it encounter while doing this? The founder of BOON, Michael Luesink, is very serious about his endeavour: improving the image of the Dutch bean products. Whilst gaining much inspiration around the world, he noticed that beans and legumes are the base of many international dishes. He aspires a comeback for this traditional Dutch product, with a brand that maintains flavour, bite and a fair story: from farmer to homemade meal.
It is our mission to improve the image of our beans and entice everyone in this country to eat more vegetative.
BOON wants to facilitate and enable people to prepare bean dishes and show the benefits – it's both easy and very healthy. Innovation is central at the brand: by renewing meals and products that are sincerely good, BOON knows what it's doing when it comes to food or sustainable meals…
Growing sustainable protein
BOON aims to stimulate the Dutch cultivation of beans and creating new, fair and tasty products for the Dutch market. That's why the brand is investing in Dutch farmers and fields. First there's the argument that more vegetable and less animal protein is better for our health and the world. Since consumers become aware of the ecological footprint of livestock, the interest in vegetarian food is on the raise. As perfect meat-replacement, BOON can tap into this opportunity and contribute to a more sustainable diet in the Netherlands. Secondly, collaborations with local farmers and engage them in the production process, BOON can ensure a product that creates a positive impact for all stakeholders involved. "We believe that being involved in the entire process benefits people as well as nature itself".
Going for green
As Michael Luesink puts it: "Our biggest challenge is to double the consumption of beans by 2020". That is one of the reasons that BOON signed the Green Protein Alliance (GPA) last summer. This partnership has the shared ambition to boost the consumption of sustainable and vegetative protein products.
Bean products are and should be a profound part of our sustainable diet, both now and in the future.
In the current moment, 70% of our diet derives from animal protein. This is something we got used to, but we do not actually need. Only 30% derives from vegetable protein! "As BOON we want to make a change and create an equal distribution in our diet, in which 50% derives from meat and 50% from vegetables".
Collective impact
For many people, meat is an important source of proteins, but beans are very suitable to take over this role. In fact, it's a matter of habituation that developed through the years. If we are collectively willing to change this, the positive impact we would create with this reduced meat-consumption would be enormous. By making simple changes within our diet, we can radically change our footprint. Compared to meat, beans are big positive impact creators. Not only regarding the environment, but also regarding our health.
The environmental burden of growing beans is much lower than with meat production. And then we haven't even mentioned animal welfare.
The main challenge of this start-up brand remains increasing the consumption of vegetable protein. BOON is trying to convince consumers to overthink and alter their dietary habits: their mindset and habits are the source of impact after all. To achieve this, the brand applies a 'from pantry to refrigerator' strategy, to be able to offer beans that are fresh and have an improved and natural flavour and bite.
Growing inspiration and a fair story: that's how BOON wants to contribute to an improved consumption pattern. It wants to become part of new consumption routines and aspires to create a better image: a nutritious alternative for animal meat. No jars and tins: BOON isn't messing around and is only offering the 'good stuff'. That's how they are conquering the world with fair and innovative product innovations. At Rainbow Collection we think BOON exemplifies how small acts of millions can change the world for the better. Do you want to create impact today? Start monitoring your own consumption pattern and impact habits – sometimes you do not have to reach out that far to start creating impact yourself.