Award-Winning Campaign – Let's Dive into the Real Impact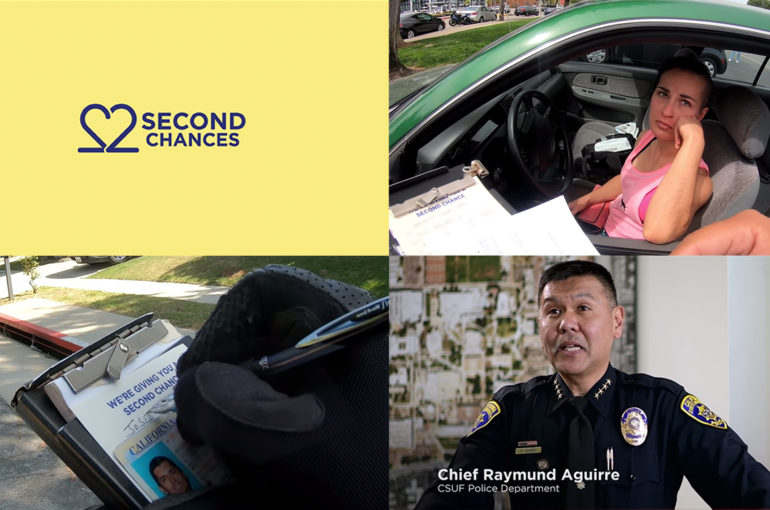 A closer look on the award-winning SDG Lions Case 'Second Chances'
114,000 men, women and children in the U.S. are currently waiting for an organ transplant. That is why Donate Life and police departments in California partnered up in an awareness campaign: 'Second Chances'. The campaign won a Sustainable Development Goal (SDG) Cannes Lions Award and can be celebrated for its unique approach, daring partnership with the police and the efforts to make the program scalable. Reading this promising feedback, made us very curious about the real social impact made. Did the campaign contribute to the actual social issue – the lack of donor registrations?
About the campaign: Second Chances
The Second Chances initiative was a reminder to everyone that simply being an organ donor give people chance at life. In the program, police officers were allowed to give drivers with traffic violations a warning, as opposed to a fine. Drivers who have the official organ donor marking on their driver's licence were told that they are given a second chance to correct their violation without a fine – because their status as an organ donor gives a fellow citizen a second chance at life.
What is the social impact?
The message sounds meaningful and we embrace campaigns like these because they raise awareness on topics that matter. However when we look critically how it is contributing to more organ donor – or perhaps even a larger impact goal: less people in need of a donor transplantation (part of 'health and well-being': SDG 3) – you start wondering how impactful this campaign truly was.
In the campaign negative behaviour (traffic violation) is rewarded with not getting a fine when being an organ donor. So it's positive rewarding for negative behaviour, which is an extremely challenging strategy in terms of this topic. Especially as – needless to say – driving too hard could even lead to the need of more donor transplantations.
Thinking impact first
As Positive Impact Creators, we create and encourage initiatives that use their brand to inspire, educate, enrich the lives of people and change behaviours for the good. However, we have seen that using the positive awarding technique can be very tricky and not so simple as it looks. You have to think impact first and know which buttons to push to stimulate the right behaviour. Even when intentions might be good, when positive rewarding is not used in the right way the outcome can be harmful. In term of Second Chances, the campaign is not very likely to stimulate the behaviour that is needed to solve the problem of insufficient organ donors, perhaps even the opposite.
At Rainbow Collection we always put impact first. And with impact we mean the outcome that is needed to solve a social issue like insufficient donors. In the case of Second Chances we would start with investigating why there is a lack of donors. Understanding why people make certain choices is essential in a true impact campaign. Next, we would support the campaign with in-depth activities that would actually lead to the higher impact goal: more donor registrations.
Increasing your impact
In the case of Second Chances they spend a great effort in making the program scalable. And with success. The program is working with influencing partners to create more impact. They premiered with three police departments and extended to Calgary, Canada. They created a road map and toolkit for other departments around the world to replicate and implement similar organ programs. The toolkit includes a press release, background information, the Second Chance ticket to hand out and officer talking points.
The question remains how this contributes to the higher impact goal and how long the impact will last after the campaign is done, as fare as we can see no other follow-up activities are scheduled besides handing out tickets to those few motorists. What is the scope here?
Conclusion
The Second Chances campaign started with an absolutely meaningful and fun concept to create awareness on a social topic to eventually contribute to SDG 3, but perhaps the SDG award might not be truly in place. How impactful would this campaign be if we would take it one step back, by tapping into the motivations of a (non) organ donor – and one step further, by organising meaningful activities around the campaign that truly contribute to more registrations?
We hope to inspire advertising agencies and creative strategists around the world to start thinking impact first and strategise backwards from there. The world needs your creative ideas. How rewarding would it be if your idea would lead to real social change?