Meet our new sustainability strategist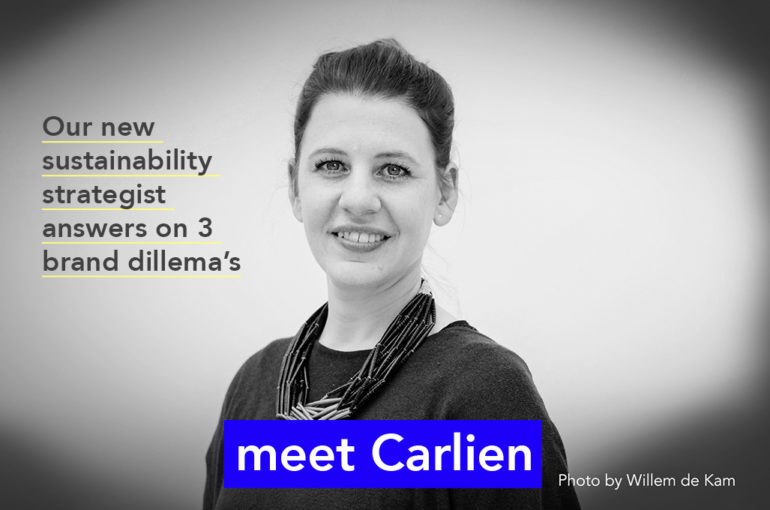 Three brand dilemma's
Carlien started at Rainbow Collection as our sustainability strategist in the midst of the COVID 19 crisis. After founding the sustainable fashion label Studio Jux, she worked as the sustainability manager at Hema, and now she joined Rainbow! Let's get to know her a bit better and find out how she thinks about several sustainability brands.
Would you like to get in touch with Carlien? Mail her at
Tony's Chocolonely or Bocca
Tony's! Although I admire both companies for their innovative supply chain, I especially enjoy a piece of Tony's chocolate. When I lived in New York in 2018 I was pleasantly surprised that the Deli across the street was selling Tony's. No year without a piece of their tasty chocolate, great!
Greenpeace or Terre des Hommes
Terre des Hommes. The first 10 years of my career, I was managing director at the sustainable fashion label Studio JUX. We owned a factory in Kathmandu, Nepal to create a fair trade production location that focused on women empowerment. With Terre des Hommes as a partner, I was able to give our Nepalese tailors a better future.
Bloomon or Dille & Kamille
Dille & Kamille. I like strong store concepts and pure materials. I love their interior products. Also, children's toys often are a thorn in the side of the parents, D&K does that much better with a beautiful, mainly wooden toy collection. For many years already, I think that D&K is a strong brand that I really enjoy.
Ready to rethink your business?
Join our RETHINK MY BUSINESS
workshop. Rainbow collection offers you a 2,5 hour remote workshop that gives you and your team fresh & clean ideas on how to make your brand more sustainable and futureproof
.